FAQs : Minibar Ventilation
Minibar Ventilation
To ensure optimum cooling performance with minimum energy consumption, several basis principles need to be followed when installing an absorption minibar. The heat which the cooling unit extracts from the refrigerator interior is emitted at the back of the minibar.
There must be sufficient ventilation here to prevent build up of heat. The free ventilation space for incoming and outgoing air should be at least 200cm2. The distance from the rear of the minibar to the rear wall of the furniture must be at least 2cm.
When installing the minibar, ensure that it is standing a stable and horizontal surface, and not directly near a heat source.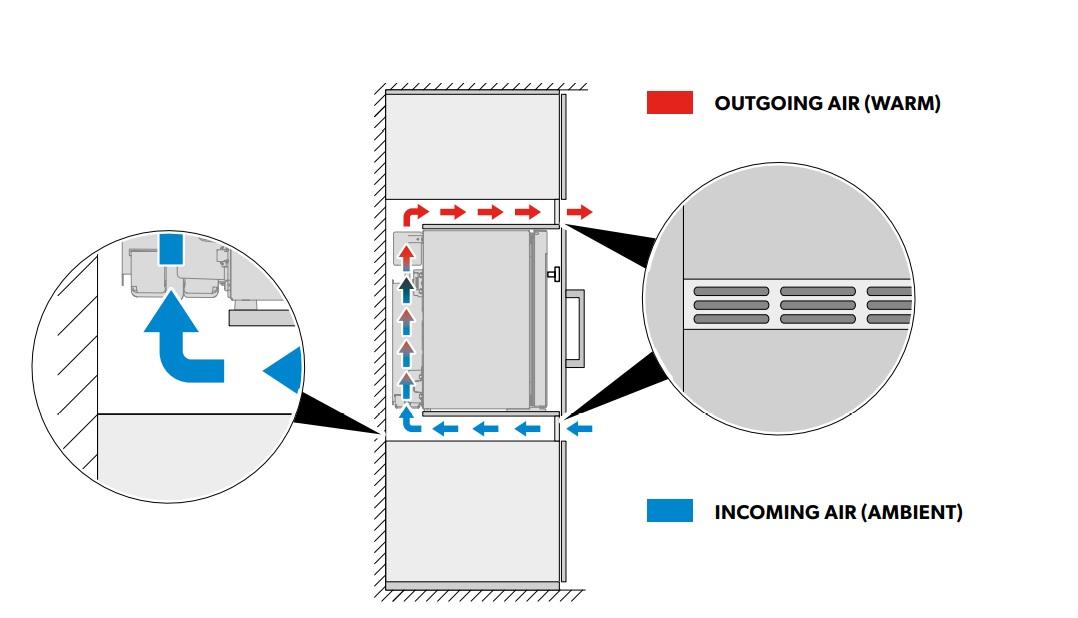 THINGS TO NOTE WHEN INSTALLING A BUILT-IN MINIBAR
The minibar must be placed on a surface that is level in both directions
There should be a 2cm clearance to the wall
Ventilation must be provided as shown in the drawings below
The entire cooling unit should protrude into the ventilation duct as shown
Air passing through the duct must NOT be warmed up by any source of heat
Ventilation grills, if used, must have free opening of at least 200cm2 incoming and outgoing air