TV's & Mobile Entertainment
TV's & Mobile Entertainment
TV's & Mobile Entertainment
Click here for full range of Majestic 12v TV's
Where can I register my 3 Year Warranty for my Majestic Product?
All Majestic products come with a 3 Year warranty.
You can simply keep your receipt for 3 Years and provide this as your proof of purchase.
Otherwise you can register on their 3 Year Registration Website Portal: Warranty
My movies on Netflix or YouTube when streaming is poor quality, slow, fuzzy or skips when I watch it through the TV
Firstly, your data speed:
If you are using your Mobile Phone need to make sure you are in a good signal area and you have high speed download capability, if not then you will not be able to stream all the data effectively and therefore it won't be of high quality.
You will find that when you stream through WiFi this will work best as the data should be faster in most circumstances therefore it is advisable to check this as well.
It is important to be aware the large the image (phone vs TV) the more data is required to give you the resolution. When you use the 19" vs the 22" or 32" both the 22" and 32" are full HD 1080 resolution therefore for best quality you need to make sure you have the best data speed coming through the phone or tablet for the 1080 to be functioning. Using the High Resolution also needs more data which means you may use up more of your data plan during this process.
Secondly, the setting on your Netflix or YouTube App:
Ensure that the setting on Video quality changed from Standard to Higher. Again the same will apply that you will not only use more data but if you are downloading the image to the phone or tablet it will take up more space as it requires this for HD Quality.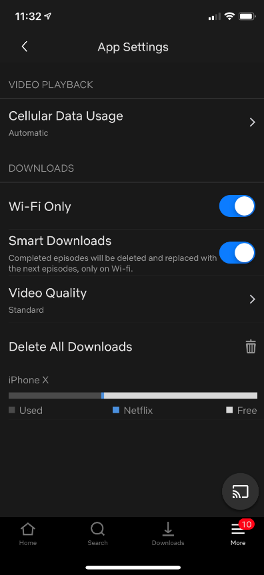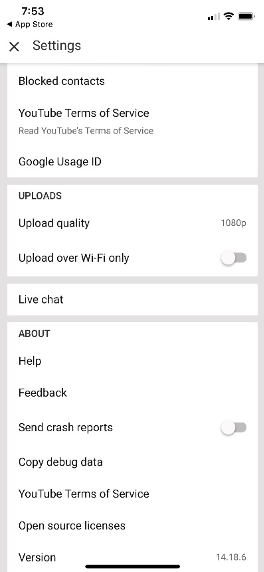 How does MMMI work?
Majestic has a worked in conjunction with most of the major mobile device suppliers (phones and tablets) to develop a HDMI port which allows for those mobile devices to output video and audio signal from the mobile device into the Majestic TV.
With the feature enabled, simply plug the HDMI cable into the Majestic TV into the MMMI port and the other end of the HDMI Cable connect your adaptor the HDMI and to your phone. Once you have done this the system will do everything automatically. For Apple devices it is a plug and play no setting up is required.
Further information can be found on the Majestic FAQ link below.
What type of cable should I use for my TV Antenna?
The Majestic TV antennas such as the UFO X, the come complete with 10M (33ft) RG59 TV Coax. This type of cable works best at this length, as you increase the length of the cable your rate of loss accelerates.
Therefore, if you are looking at longer length of cable, for example to go up a mast or on the top of a boat we suggest either RG6 which is good to about 20M (66ft) if you need longer then we suggest you go to RG11 which is good to about 30M (99ft).
Quad shield is the best option if you can source this as this will also help with reducing the amount of noise being picked up in the cable, especially over longer runs.
Can you confirm that we do not need our Sky box with your TV range?
Yes this is true our TV's do have a Built in Satellite Tuner so there is no need for a Sky box for the Freeview Channels.
The Only Model that does not have this is the L194DA – it does not have a Satellite TV Tuner
Where can I find more help on LED TV's?
There is lots more help and FAQ's on the dedicated Majestic site: https://majesticelectronics.co.uk/faqs